Supercars flock to Toba!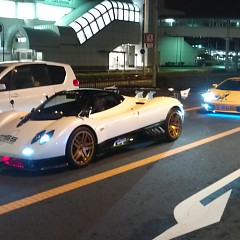 From tomorrow 9:00 to 14:00, 130 supercars flock to the Toba observatory from the whole country .
It is great!
I welcomed and shook the hand at the entrance Toba station front of the town, when they went into Toba!
The town of night.
The supercar which runs the shining road surface after the rain was smart!
2011年12月3日